It's good to talk
The team at PureCare would love to hear from you. Get in touch with us today.
Rock House
109 Rock Avenue
Gillingham
Kent ME7 5PY
T: 01634 280703
Mulberry House
159 Barnsole Road
Gillingham
Kent ME7 4JH
T: 01634 280703
Aspen House
62 Buckland Road
Maidstone
Kent ME16 0SH
T: 01634 280703
This is a service which moves clients on to achieve their aims. In my 18 years of working in the sector, PureCare is the only organisation that actually manages to do this. I am very happy with the service.
CMHT Team Manager
Join the team
Do you have what it takes to become a member of the PureCare team? Then please get in touch with your CV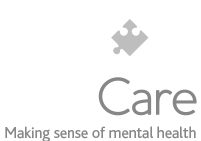 PureCare is a trading name of PureCare Care Homes Limited and is registered in England and Wales.
Registration number: 7172004. Registered office: Rock House, 109 Rock Avenue,
Gillingham, Kent, ME7 5PY
Rock House
109 Rock Avenue
Gillingham
Kent ME7 5PY